To order a copy of one or more of Cheryl's books, call The Chapel Store at 714-540-2941 or click on the title for a link to order online!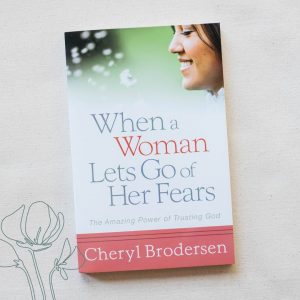 God gave us the ability to fear, to keep us safe, but when it moves beyond protection and interferes with life's joys, we need help.
Cheryl shares the steps you can take to conquer the fears that plague you. You can experience the happiness, satisfaction, and adventure God wants for you when you let go and give Him your fears.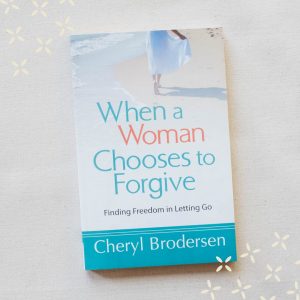 Are you experiencing God's great gift of a life lived in forgiveness? Does your heart know how to forgive someone when trust has been broken? And when your actions hurt others, do you seek forgiveness?
This book will explore: How to trust God's forgiveness, Why unforgiveness takes a toll on your body, spirit, and mind, How anger and regret can be replaced by freedom and joy, How grace transforms thoughts, choices, and relationships,
Discover the beauty of life without regrets and doubt and find the breakthrough you need to forgive yourself, God, and others! Choose to forgive and choose to move forward in the great adventure God has for you.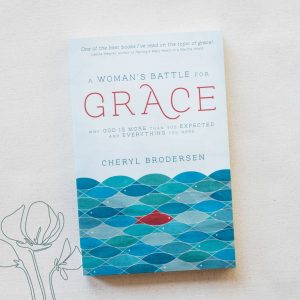 When guilt wages war, fight for Grace. Christian women repeatedly fall into the trap of self-condemnation. They choose to berate themselves in their weakness rather than fight through their pride to receive the strength only God can provide.
The truth about grace is simpler—and deeper—than you may realize. Discover how this life-saving, life-sustaining resource can be your motivation and means for living in freedom today.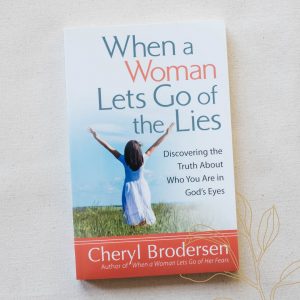 It's time to embrace your identity and fulfillment in Christ by shedding the lies that have plagued women since Eve. Such lies as: "I'm not good enough." "I'm too flawed to be loved." "God can't use me." Cheryl helps today's woman exchange the burden of deception for the abundance, freedom, and fruitfulness God intended from the very beginning.
PRODUCT BY BRIAN AND CHERYL BRODERSEN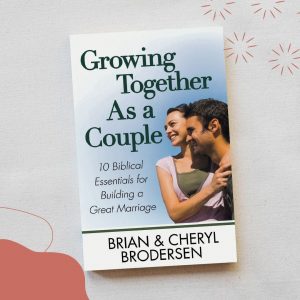 In their 30 years of shared ministry and marriage, Pastor Brian Brodersen and his wife, Cheryl, watched many couples struggle to build a lasting, fulfilling relationship. The Brodersens turned to the Bible and learned how to view and experience marriage as an incredible gift from God. Now they share the ten essential "E" principles they discovered. Newlyweds and longtime married couples will embrace the wholeness of God's plan for them to have the very best human love experience possible.
Learn how to encourage, esteem and enjoy one another in marriage in this refreshingly real, painfully personal yet powerfully practical message filled with freedom and grace.
DVD and CD recorded live at the 2009 Calvary Chapel European Missions Conference at Millstatt, Austria